Bruce Nauman e i suoi Contrapposto Studies a Punta della Dogana
#ScoprendoVenezia
Fino al 9 gennaio gli spazi di Punta della Dogana rendono omaggio alla vita artistica di Bruce Nauman, in un'esposizione a cura di Carlos Basualdo dal Philadelphia Museum of Art e Caroline Bourgeois, conservatrice presso la Pinault Collection.
Nauman, figura essenziale del mondo artistico contemporaneo, ancora una volta rivoluziona la visione comune dell'arte utilizzando mezzi eterogenei e mai banali: dal video al neon per poi arrivare a ologrammi e suoni. Il suo nome è ormai conosciuto in tutto il mondo, a partire dai primi anni '70 quando venne organizzata una prima retrospettiva al Los Angeles County Museum of Art. Da questo momento la figura di Nauman assume sempre più valore e importanza nel mondo dell'arte.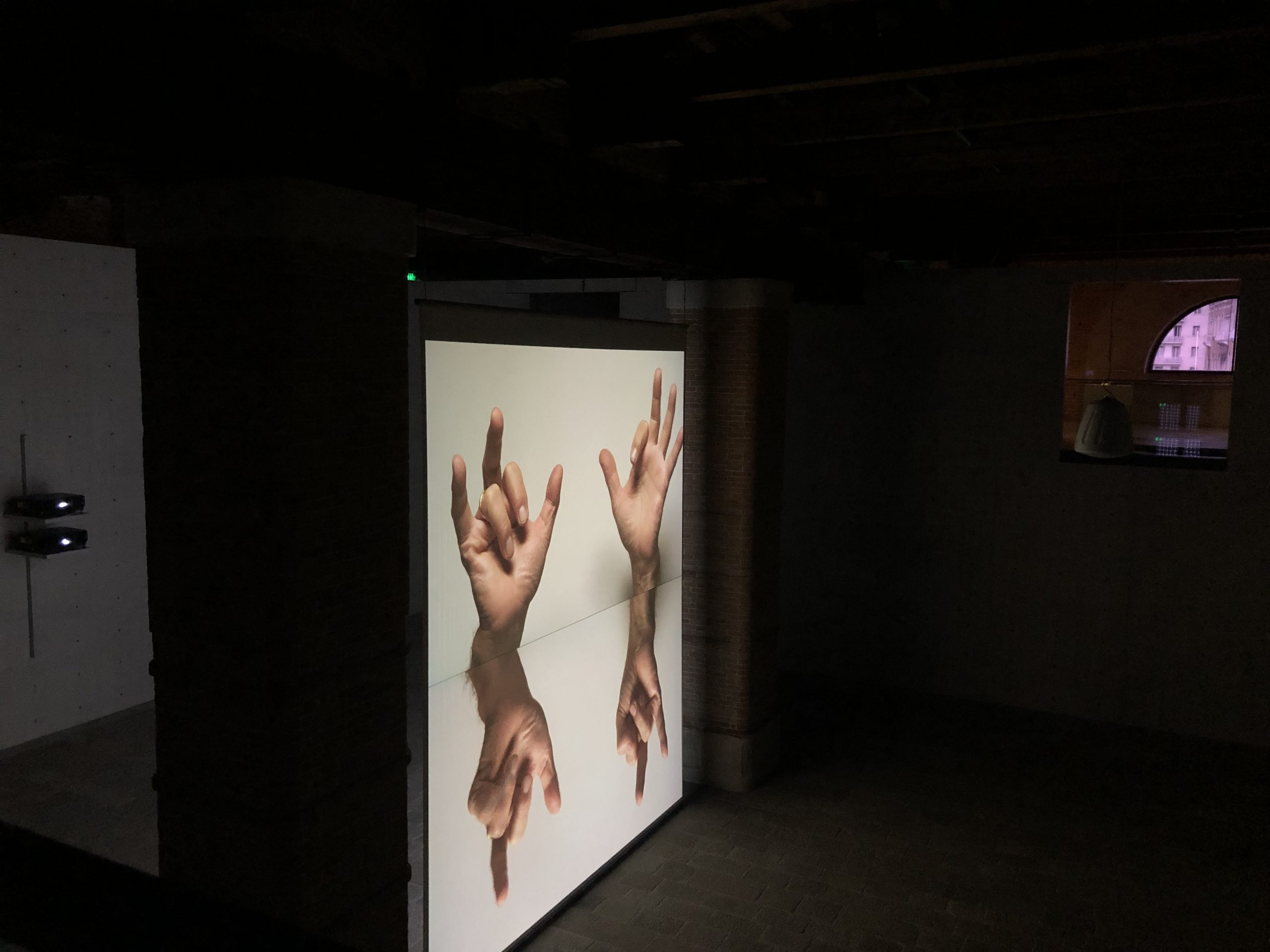 Anche nel caso degli spazi di Punta della Dogana abbiamo un percorso molto eterogeneo e su più piani, che ci permette di avere una visione nuova e originale delle opere che ha creato negli anni.  Questa mostra mira a darci un'impronta nuova e suggestiva di alcuni studi dell'artista sul contrapposto. Il contrapposto, elemento importante sin dall'antica Grecia, pone qui una serie di domande sulla figura umana e sulla sua postura.
Nel percorso dell'esposizione si possono trovare una serie di video e ologrammi in cui lo stesso Nauman è protagonista. La novità, oltre all'utilizzo di mezzi atipici, è anche per l'occhio di chi osserva e di chi ascolta: ci troviamo di fronte infatti a una mostra interattiva che ci aiuta a capire meglio la visione dell'artista attraverso suoni e video, ad esempio grazie alla possibilità di interagire con gli schermi presenti in alcune sale tramite l'utilizzo di iPad e occhiali 3D.
Sin dagli esordi, Nauman vede l'arte come attività più che come prodotto: la sua presenza diventa quindi parte integrante dell'opera d'arte in quanto tale. La volontà di interazione viene riconfermata anche dalla presenza di veri performer e danzatori di cui i visitatori possono osservare gesti e movimenti: essi incarnano idee e progetti dell'artista, e sono dunque un invito anche per i visitatori a mettersi alla prova.
Il percorso ha il suo culmine nel Belvedere di Punta della Dogana: da qui è infatti possibile ammirare Venezia in tutta la sua bellezza: anche in questo caso, troviamo l'opera sonora "For Children (2010)" che ci invita a concludere quello che è dunque un vero e proprio percorso di sperimentazione dei sensi.