Le visioni dell'arte digitale italiana: l'asta curata Dystopian Visions di Cambi + SuperRare
Digitale e fisico si tengono ufficialmente per mano: grazie a questa unione nasce la prima asta 100% made in Italy di crypto arte, frutto della collaborazione tra la casa d'aste Cambi e SuperRare.
Dal 25 giugno al 4 luglio, le 18 opere parte della collezione curata "Dystopian Visions" vengono quotidianamente droppate a coppie e messe all'asta nel marketplace.
Le creazioni sono state fisicamente visibili tra il 24 e il 26 giugno presso la sede milanese di Cambi, mentre fino al 4 luglio sono virtualmente esposti nella piattaforma Arium, spazio virtuale propriamente pensato per l'esposizione di opere d'arte digitale. 
Gli artisti selezionati sono tutti italiani, formando insieme una scuderia dei maggiori protagonisti della crypto arte a livello nazionale.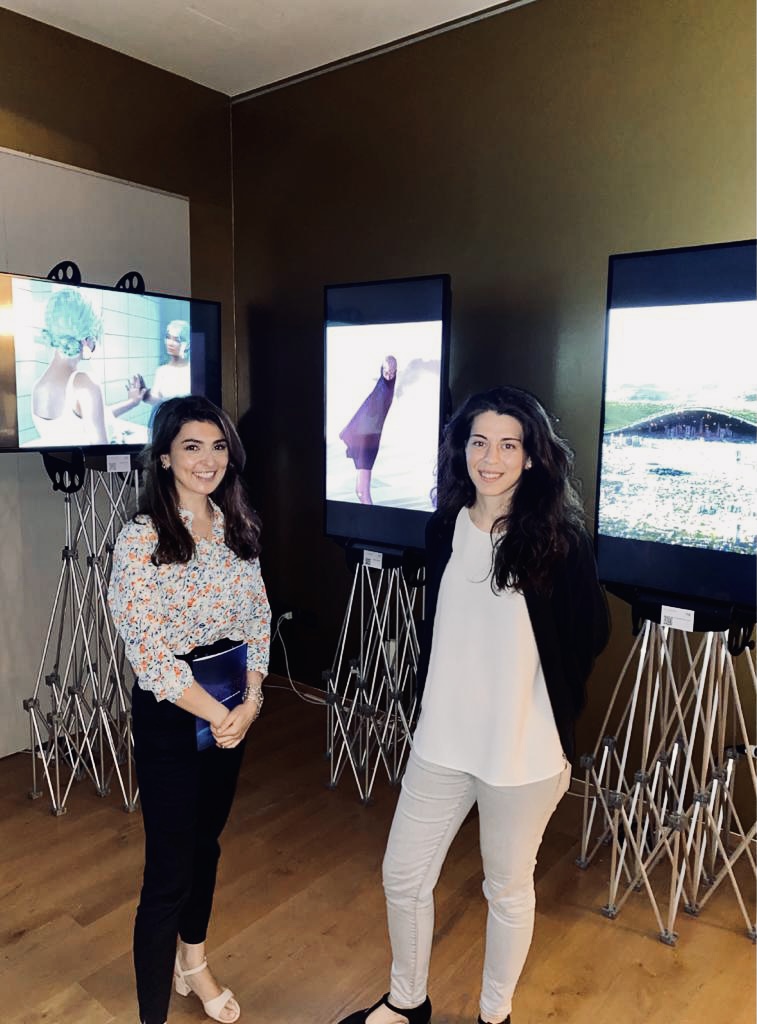 Annibale Siconolfi lavora su città distopiche e paesaggi futuristici, e in Hollow propone una soluzione al sovrappopolamento, in cui le architetture coesistono integrandosi pienamente nel paesaggio. Restore.asimov di Catelloo permette una riflessione sul nostro passato, in un percorso sulla storia dell'umanità, mentre Apnea di Domenico D'Alisa è un incontro-scontro tra destino e cambiamento. Elia Pellegrini dispiega la sua passione per fotografia e grafica in Grains of Time dove, in un contesto surreale, si affiancano la visione di un uomo e di un ragazzo. L'artista designer Fabiano Speziari indaga l'animo umano, il rapporto con la natura e l'ambiente che lo circonda; Clod 130: a place for lazy minds è l'esemplificazione di un nuovo mondo spaziale. Utilizzando di sistemi computazionali, Fabio Catapano fa incontrare tecnologia, società e natura. Data Collector V1.0 è un richiamo alla civiltà classica che si dispiega nel movimento di pixel colorati.
Si inserisce nella sua riflessione sugli stati emozionali, Afternoon Garage di Giovanni Motta che evidenzia l'impeto a viaggiare e scoprire. Giuseppe Lo Schiavo è affasciato da danza, teatro e video arte, come emerge in Robotica, che nella spettacolarità, crea legame tra lo spettacolo in scena e chi lo guarda. Giusy Amoroso fa una riflessione sull'anatomia, oltre il reale, lasciando spazio alla creatività. Ne è esempio Esoskeleton – The Origin, che riesce a rappresentare la distopia nel contesto dell'utopia. In God's Graffiti, Leonardo Dentico descrive la devastante serenità di uomini che si gettano nel vuoto; mentre in Transition, Luca Viola anima un'opera d'arte su tela, che esplode verso l'osservatore. Manuel Gardina gioca con reti neurali, percezione del soggetto e tempo: Videotapestry (Nerybe) riflette sulla relazione tra il paesaggio digitale e il suo spettatore, in un equilibrio tra vastità e ignoto. 
Yellow Pulsing Map di Mattia Cuttini sintetizza processi in evoluzione, in una sovrapposizione di forme e suoni; Displaced di Nicola Scognamiglio confonde realtà e illusione in uno scenario apocalittico. Paola Pinna vuole sottolineare la presenza delle due identità di un androide che si specchia in Hidden Miki. Tra le curve e i drappeggi di MODEL_TI22, ciò che Teresa Manzo fa emergere è l'armonia di questa figura immersa in un deserto. In Exposition, Undeadlu riflette sulla coesistenza tra umano e artificiale e Vittorio Bonapace in 2080: The Astro Show dà una visione sarcastica di un futuro distopico.
La curatela si deve all'esperta visione di Serena Tabacchi, direttrice e curatrice del MoCDA, progetto che punta sulla conoscenza e la diffusione dei progetti di arte contemporanea digitale, e al coordinamento di Bruno Pitzalis, crypto art expert della casa d'asta.
Il senso di questa iniziativa va evidentemente oltre la semplice vendita: anche grazie ai due webinar organizzati in concomitanza (Collective Moments e The Collectors Toolbox), si è voluto offrire ai collezionisti e agli interessati di queste nuove produzioni artistiche gli strumenti e le modalità per educarli ad avvicinarsi nel modo più trasparente e consapevole possibile.