management system
Fast, accurate and efficient archiving of assets and collections
Cataloging
The value of an asset lies in its information and documentation.
Our software offers a system that allows you to catalog both quickly and efficiently, and in a more precise and in-depth way, every type of asset: artworks, collectibles and passion assets.
Space is dedicated also to media and documents.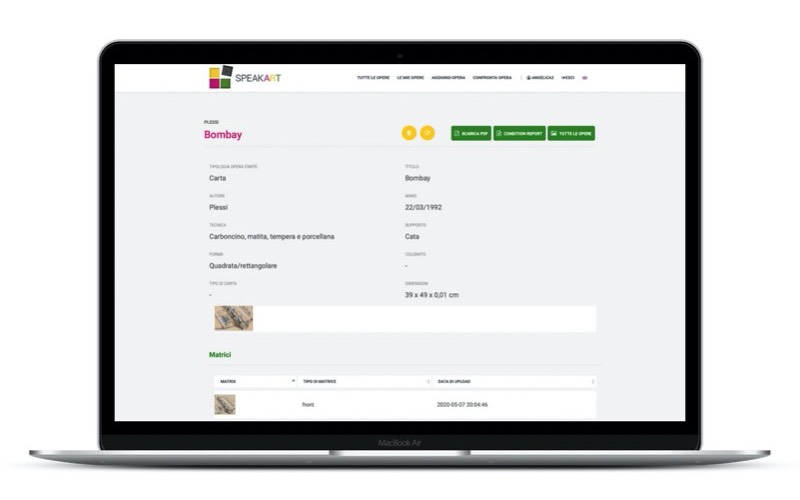 why cataloging with SpeakART
The SpeakART management system allows you to create reports to store all events involving an asset, in first person or by inviting third parties
Condition and status report
to efficiently note conditions and changes over time, during movements and exhibitions or for insurance purposes
Appraisal
to record the changes and the trend of the value over time
Exhibition
to record exhibition events
Logistics
to track shipping and storage, with precise indications on the needs for setting up and handling
Insurance
to keep insurance deadlines under control
Conservation
to report the details on the restorations, keeping the interventions under control
Who is the cataloging system address to
SpeakART is a transversal tool that meets the needs of all players in the art and collecting sector, favoring communication and sharing of information
The system is addressed to people who own or manage a collection, companies that intervene in key moments in their life, such as insurance companies and logistics companies, professionals and experts who lend their expertise for particular needs.