Asian spring: Asia Art Week returns to New York. and Christie's rebuts with a series of Hokusai's paintings from the Utterberg Collection
After waiting for one year and a half, NY spring gets oriental colours again.
In January 2022 the Asia Week New York Association had already announced the participation of 26 international galleries and six auction houses to show to the world artistic creations of the highest level from 2000 B.C. to the present day coming from the East.
The overview of the future prospects a group of events on a vast scale which Christie's has recognized and is going to transform into five live auctions at the Rockefeller Center and two online appointments from 15 to 30 March 2022.
In particular, auctions will focus on modern and contemporary art from Southeastern Asia, but will also comprise ritual statues, refined pottery and rare ancient objects from India and China put on the market by important international collections.
Fur sure, one of the most curious works (with the highest starting bid) is the bronze figure of a dancing Krishna from Southern India dated back to the twelfth century which in the past was part of John D. Rockefeller III's personal collection.
In the section devoted to Japanese and Korean art a prestigious series by Katsushika Hokusai (1760‐1849) – excerpted from his "Thirty‐six views of Mount Fuji" series (approx. 1830‐32) coming from the Utterberg Collection – definitely stands out from the crowd.
Hokusai's waves are subjects which have impressed Western collective imagination. The technical structure and composition of his work deeply influenced twentieth‐century avant‐gardists in Europe who used to consider Hokusai an undisputed master of style, also due to his independent career, always far from the pattern of the dominant movements.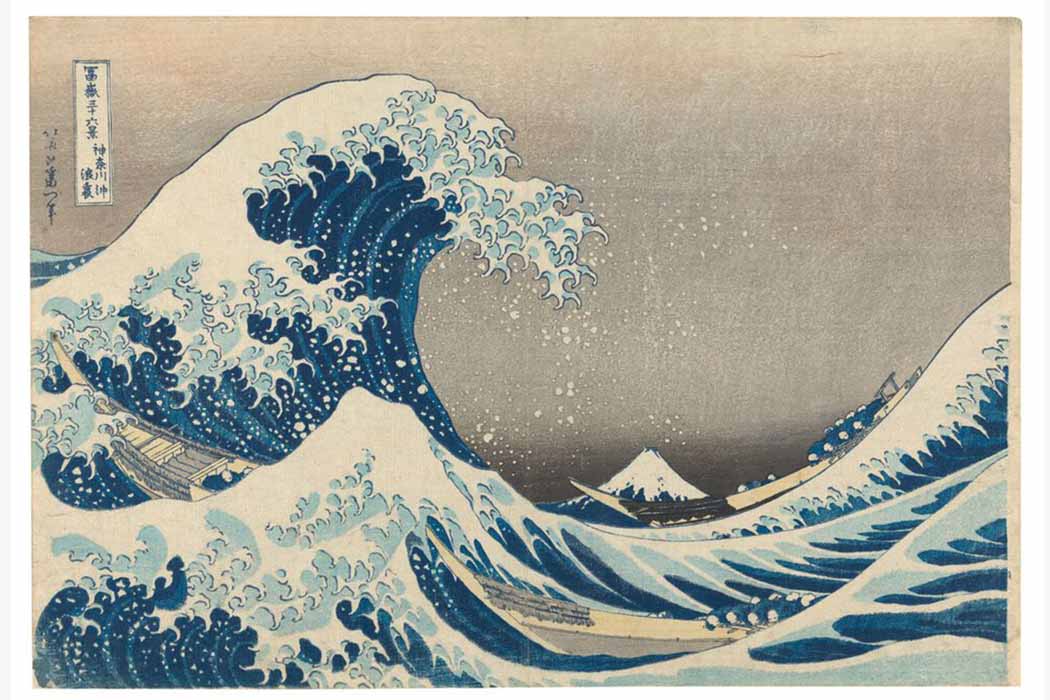 According to Hokusai, nature is the greatest source of inspiration, the purest and the closest to art, because can be reduced to perfect geometric shapes. The movement of waves clearly creates visible circles involving crest points which symbolically recall the principles of yin and yang in Taoist philosophy and its cyclical nature.
An authentic meditation exercise which Christie's scheduled (live) the 22nd of March.