The happy partnership between ceramics and photography: Luigi Ghirri and Marazzi
We had already studied the approximation of the name of Luigi Ghirri to ceramics on the occasion of the exhibition created by Mutina. In this other case, however, we find ourselves analyzing a relationship that was born a few decades ago and that today finds its fullest celebration.
Marazzi was born in 1935 from the intuition of its founder Filippo, who started that simple business that will improve and expand over the years, passing from a localized market to international fame, making craftsmanship a fully industrial and cutting-edge process.
Ghirri's commercial but at the same time creative relationship with Marazzi was born in 1975: the shots constitute an unpublished nucleus of photographs that have always been part of the Emilian company's archives. Born for advertising purposes, they actually fit perfectly into the photographer's career without being surrounded by an aura purely related to business.
Ghirri then gives life to the Portfolio Marazzi project, which is an opportunity for research in which ceramic is not a physical surface but a mental space. The core of images today gets the attention it deserves, thanks to a book, a site and an exhibition project, casting new light on masterpieces that have remained unpublished for too long.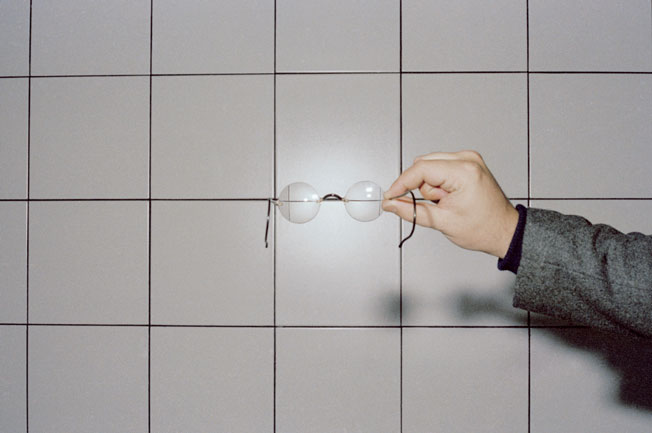 "Luigi Ghirri. The Marazzi Years 1975- 1985 "is the exhibition that from 16 September hosts a selection of these works, at the Palazzo Ducale in Sassuolo thanks to the collaboration of the Estensi Galleries in collaboration with the Luigi Ghirri Archive and Marazzi Group. An event that had already been anticipated a few months ago at the Civic Museums of Reggio Emilia (where a permanent section dedicated to the artist was inaugurated) and which will continue with the transposition of the exhibition at the Italian Cultural Institute in Paris.
"Ceramic has a history that is lost in the mists of time. It has always been an 'object' on which other objects are placed: the furniture, the gestures, the images, the shadows of the people who live in those spaces ", commented Ghirri himself: the project was born with the intention of bringing back the attention to the value of this artistic heritage, which sublimates the craftsmanship of ceramic production.