The TPC strikes again: 500 (fake) works by Francis Bacon seized
It was an effective collaboration between the work of the TPC Unit of the Carabinieri and the Guardia di Finanza of Bologna that led to the arrest of a series of suspects, and at the same time to the seizure of about 500 works falsely attributed to Francis Bacon.
The kidnappings and the events that led to this result actually began a few years ago, in 2018, when the Carabinieri in the context of the so-called "Operation Paloma" had uncovered an illicit trafficking in contemporary works of art which included, among big names, even two drawings of the artist's own.
The seizures of works signed by Bacon had continued in 2020, thanks to investigations into the non-authenticity and financial movements of the subjects involved, to arrive at a loot of another 13 of works.
To date, the inauthenticity of those hundreds of works has actually been confirmed, all belonging to the same Italian collection whose falsity had been perceived in recent years, despite the attempts of accreditation by the suspects with information relating to exhibitions and catalogs to facilitate their sale on the market.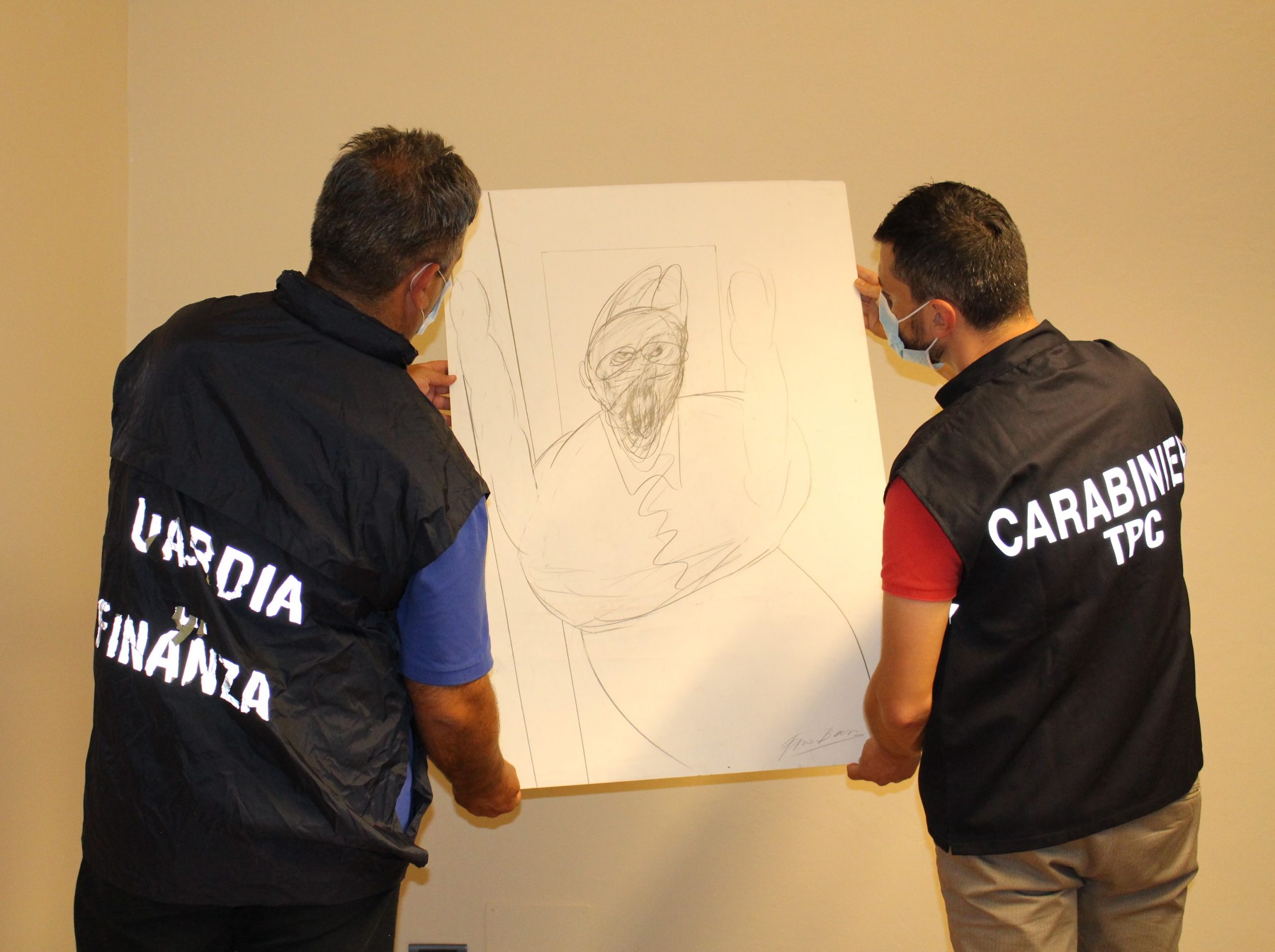 Dozens of soldiers were involved in the successful operation, which in addition to the direct requisition of the assets also led to the seizure of the money obtained from the fraud.
A result that is added to the already numerous positive results of the operations implemented in recent years by the police relating to the illicit trade in works of art and cultural goods, false or deriving from theft, as evidenced by the case of the Piedmontese collector who led to the confiscation of € 80,000 assets which were returned to the state in May 2021.